Are you curious to know what the most popular cut of meat is in your home state?
Well, you're in the right place!
In this guide, you'll learn:
The most popular cut of meat sorted by state
A few fun facts
And much more!
"This Land is Your Land", a song written in the 40's by Woody Guthrie and sung by many famous people, is a song about inclusion and equality.
Add Guthrie's song, some fireworks and there you have an American tradition.
This land is your land and this land is my land
From California to the New York island
From the redwood forest to the Gulf Stream waters
This land was made for you and me.
Admit it now, you're humming the song.
This great country we call America, this land that we love, was made for you and meat.
Go ahead and cringe at the dad joke.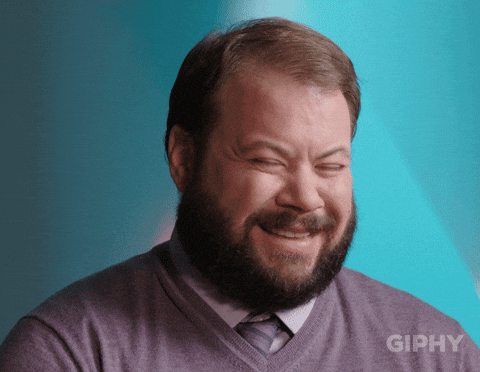 We can't forget the meat. Just like the song, we will include each state and take a look to see if all cuts of meat are created equal.
Now on to the meat of the article…
Read More: Everything You Need To Know About Texas Style Smoked Beef Brisket
The Most Popular Cuts of Meat by State
Alabama
Although not your typical cut of meat, the most popular cut of meat in Alabama is anything ground up.
Alabama is known for their AMAZING meatloaf, but not your run-of-the-mill meatloaf, enjoy this ground delicacy with any ground meat.
Alaska
Caribou backstrap
Arizona
Flank steak
Read More: How To Tell If Steak Is Bad (5 Simple Steps)
Arkansas
Prime cut of sirloin

California
The meat motto in California: "If it bleeds it feeds." The most popular cut of meat in California is carne asada.
Colorado
Denver/Zabuton cut of beef (cut between rib- eye and New York Strip).
Read More: 5 Best Flat Top Grill (2022 Review)
Connecticut
Wagyu steak is the most popular meat in Connecticut.
Delaware
Scrapple is the most popular meat in Delaware.
Scapple is hog offal, such as the head, heart, liver, and other trimmings, which are boiled with any bones attached (often the entire head), to make a broth.
Once cooked, bones and fat are removed, the meat is reserved, and (dry) cornmeal is boiled in the broth to make a mush.
Florida
Prime porterhouse
Georgia
Ribeye
Hawaii
Hawaiian Red Veal tenderloin
Idaho
Sirloin center steak
Illinois
Chuck Roast for Italian Beef

Indiana
Pork Loin
Iowa
Pork Tenderloin, Iowa is the top pork producer in the US.
Kansas
Brisket, burnt ends
Read More: Best Wood For Smoking Brisket
Kentucky
Chuck roast, made into the delicious Kentucky Burgoo
Louisiana
Andouille sausage for Gumbo
Maine
Filet Mignon to be pared with Lobster for Surf and Turf
Maryland
Top Round, to be transformed into Pit beef

Massachusetts
Ribeye Roast
Michigan
Beef Frankfurter, Michigan is Famous for its Coney dog
Minnesota
Ground beef for Swedish Meatballs
Mississippi
Shoulder Steak
Missouri
Spare Ribs
Read More: Best Wood For Smoking Ribs or Top 5 Best Dry Rubs For Ribs (2022 Review)
Montana
Filet Mignon, Bison
Nebraska
Bone-in Rib-Eye- Nebraska is the #2 Beef producer in the U.S.
Nevada
Chuck Roast for Nevada famous BBQ

New Hampshire
Sirloin tips
New Jersey
Pork Roll or Taylor Ham
New Mexico
Pork Shoulder, to make Carne Adovada
New York
Brisket
Read More: How To Reheat Brisket Without Drying It Out
North Carolina
Pork Shoulder for that good ole BBQ
Read More: Best Wood Smoking For Pulled Pork
North Dakota
Butcher's steak
Ohio
Spicy smoked sausage
Read More: Best Smokers For Beginners (2022 Review)

Oklahoma
Cube steak, to be made into country fried steak
Oregon
Bone-in Lamb shoulder for stew
Pennsylvania
Top Round, for that famous Philly cheesesteak
Read More: How To Clean Your Flat Top Grill
Rhode Island
Flat Iron Steak
South Carolina
Lower loin pork chop
South Dakota
Ribeye
Tennessee

Texas
Brisket
Utah
Lamb, loin from rack
Vermont
Bottom round
Virginia
Leg cut of Pork, Ham
Washington
Spinalis (cap of the ribeye)
West Virginia
Bottom round
Wisconsin
Beef Tenderloin
Wyoming
Turkducken- made by stuffing a chicken inside a duck, then a duck inside a turkey – invented in Wyoming
As you travel our amazing country, A-W, this land was made for you and meat.
Learn More About Grilling