You thought you were the one making the turkey, but your mother just texted to say she's making the turkey.
But you already thawed yours, and now you are wondering if you can put it back in the freezer.
In this TheGrillingDad.com guide, you will learn:
Whether or not you can refreeze a thawed turkey
What you should do with a turkey once it's thawed
And much more!
Can You Refreeze a Thawed Turkey?
It doesn't matter how it happened, but somehow you've ended up with a thawed turkey that you don't need. Can you stick it back in the freezer? Or will that possibly make the turkey inedible?
The good news is that if you have thawed your turkey in the refrigerator, you should be able to refreeze your turkey without any issues. If you have used another method to thaw your turkey, however, trying to refreeze it could lead to dangerous consequences.
Want to learn more about when and why you can refreeze a thawed turkey? Read on to learn all about turkey safety when it comes to thawing and refreezing.
Related >> Can You Cook a Partially Frozen Turkey?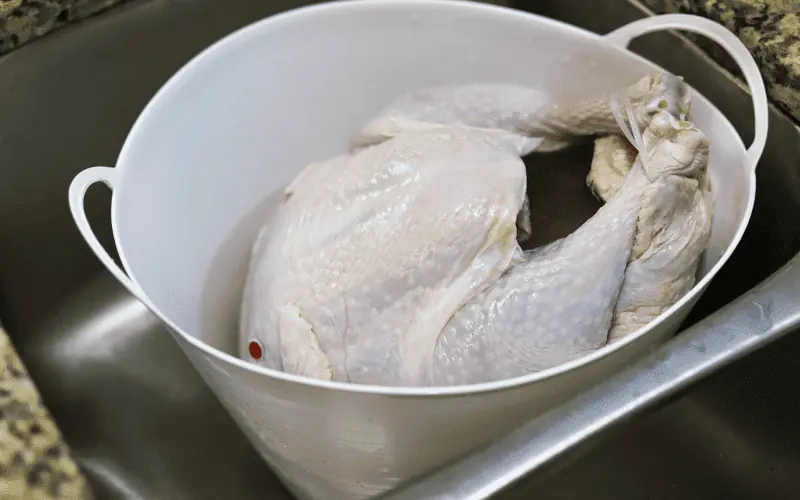 Why Would You Want to Refreeze a Turkey You Thawed?
For best results, turkey must be cooked and consumed within 2 days of it being thawed in the refrigerator. This means that if you don't plan to cook that turkey you thawed within 2 days, it will go bad before you can prepare it.
Therefore there are several reasons you may want to refreeze your turkey, such as:
You purchased more than one turkey to feed what you thought would be a crowd, but now your cousin from Ohio isn't going to make it anymore.
You thought you agreed you were making the turkey this year, but apparently, your brother thought the same thing.
Someone in your family has become ill, meaning you are no longer hosting Thanksgiving
No matter which situation above applies to you, chances are you won't need to cook the second turkey within 2 days because you will still be eating turkey meat leftover from the first turkey (or the turkey your other family member brought over). That or you just don't feel like making your own turkey just two days after turkey day.
Any of these reasons is a valid reason to want to refreeze your turkey, after all, you don't want to waste it. But can you?
When is it Safe to Refreeze Thawed Turkey
There are certain stipulations your turkey must meet in order to be refrozen, and this depends on how it was defrosted in the first place.
In The Fridge
If you pulled your turkey out in advance and put it in the fridge (like you were supposed to), then popping it back in the freezer when you find out it is not needed is no problem. This is because the turkey has been kept at a safe temperature for the entire defrosting period.
In the Car
You accidentally left your turkey in the car–oops! And now it's been partially thawed…can you refreeze it? Unfortunately, no. Sadly, because your turkey was left in the car and allowed to reach an unsafe temperature, for best results, it must be thrown away, so your family doesn't get food poisoning. 
The Cold Water Method: In the Sink/Cooler
Using the sink or cooler to submerge the turkey in cold water is an effective method of thawing a turkey. While it is mostly safe, there is no guarantee the turkey stayed at a safe temperature during this thawing process therefore, this turkey must be cooked immediately after it is thawed or thrown away.
In the Microwave
We hope you aren't trying to defrost your turkey in the microwave, but if you are, know that your turkey will likely cook in parts at the same time. Therefore you cannot refreeze this turkey, and it must be fully cooked and consumed immediately or discarded.
Editor's Note: Any turkey that has been left at room temperature for any duration of time up to 2 hours cannot be refrozen and must be cooked and consumed.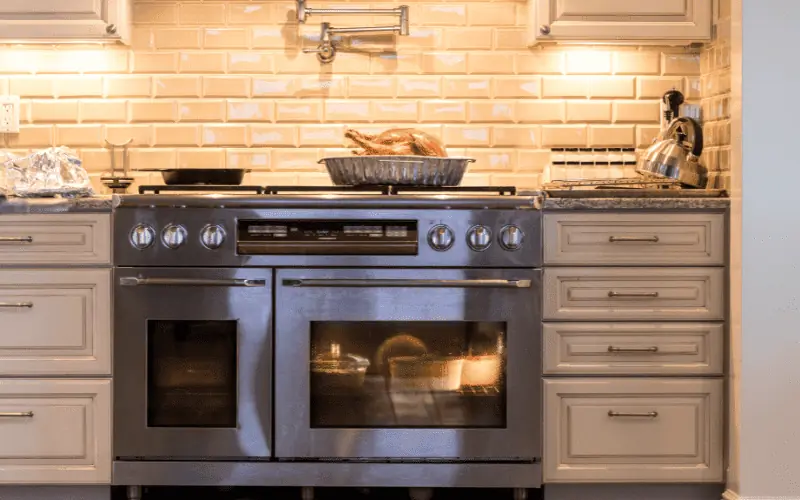 Will Refreezing my Turkey Affect the Taste?
While refreezing your turkey may seem like an easy decision, know that thawing and refreezing a turkey, even if only partially thawed, can affect the texture of the meat.
The thawing and the refreezing process removes some of the moisture from the meat, making the turkey much drier than if you had cooked it after the first thaw. This is why thawing and refreezing your turkey is not a decision you should take lightly.
How to Safely Refreeze Turkey
Hopefully, you thawed your turkey properly in its original wrapping in the original pan. If this is the case, it is best to put your turkey in a large turkey bag and freeze it as is. Do not remove it from the original packaging.
The reason you are putting it in another bag is to keep your freezer from being contaminated with any juices that may leak in the first couple of hours while the turkey is freezing. If you don't have another bag, a layer of aluminum foil or plastic wrap will work as well.
Put your turkey in the back of the freezer if possible so that it can freeze as quickly as possible without interruption from warm drafts of air every time the freezer is opened.
How Long Can You Store Your Turkey in the Freezer?
When you first purchase a turkey, it can be stored in your freezer for up to a year. Once you've defrosted it and refrozen it, you can only store it for up to the original one-year date.
An example of this would be that you bought your turkey early in September, but when you thawed it in December, you found out your brother was making the turkey instead. You put it back in the freezer, and now, for best results, it should be consumed before September comes around since that is one year from the date you bought it.
Of course, if there is a best buy date printed on your turkey, follow this instead. Some turkeys will even have consume by dates. For your health, it is never recommended to exceed the dates on packages as you never know when a turkey you may have just purchased has been in the store freezer already for months.
What You Should Do When You Can't Refreeze Your Turkey
Did you use a cold water defrosting method and can't put your turkey back in the freezer? Don't panic, as there are some things you can do that won't require you to throw out the bird.
Option 1: Cook as Planned
The truth is, no matter how you defrost, cooked turkey can be refrozen. Even if you no longer need the turkey for Thanksgiving or Christmas dinner, cook it as you planned, let it rest, then put the cooked meat in freezer-safe bags in your freezer. Use it for sandwiches or an easy dinner in the coming months
Option 2: Smoke Your Bird
Maybe you want to cook your turkey as planned, but you have to leave to drive to a family member's house in a couple of hours. Well, fire up the smoker and put the bird in before you leave because a 20lb turkey takes 10-12 hours to fully smoke. This means that even if you need to leave at 1 or 2 in the afternoon, as long as you are back by midnight, you can pull out your finished bird, carve it, and freeze the extras.
Option 3: Call Your Local Homeless Shelter
While you may no longer need your turkey, someone else might. While they typically prefer to deliver frozen turkeys to families the day before a holiday, explain the situation and ask if you can bring over a thawed or fully cooked turkey to donate. They might say yes, especially during the holiday season.
Option 4: Cook it For Your Pets
Mostly in the case that you purchased too much turkey, we recommend cooking the second bird even if you think it's more turkey than your family will ever eat, and use it to supplement your dog's diet. The reason this is a suggestion on its own is that in order for turkey to be safe for dogs it must be cooked plain without any seasoning thus, this is a decision you will need to make in advance.
Can You Refreeze a Thawed Turkey FAQ:
Can You Refreeze a Partially Thawed Turkey?
Yes, as long as it has been thawed in the fridge. If you thawed it using a different method, the turkey must be cooked and consumed. 
Can I Refreeze a Whole Turkey?
Yes, you can refreeze a whole turkey as long as it has been thawed in the fridge. If it was thawed using a different method, it is not safe to refreeze.
Why Can't You Refreeze a Turkey?
Turkey which has been thawed using the cold water or microwave method is not safe to refreeze because the turkey will have spent too long in the temperature danger zone where bacteria can reproduce. If you try to refreeze these turkeys, you run the risk of making your family sick.
How Long Can You Keep Partially Frozen Turkey in the Fridge?
Unfortunately, partially frozen turkey won't last long in the fridge, in fact it will become thawed turkey very soon. We recommend putting it back in the freezer if you aren't planning to cook it within 2 days.
What is the Best Way to Thaw a Turkey?
The best way to thaw a turkey is by putting it in the fridge a few days before you plan to cook it.
Does Refreezing Thawed Turkey Affect the Taste and Texture?
When you are refreezing a raw turkey that has been properly thawed, you are unlikely to notice much difference in the taste or texture of your turkey when you do finally cook it.
Is it Safe to Eat Partially Thawed Turkey?
Eating raw turkey is never safe. But if you are talking about cooking it when it is partially thawed, this is indeed safe as long as you cook the bird to an internal temperature of 165°F.
Final Thoughts on Refreezing Turkey
Overall, refreezing a thawed turkey is possible, as long as you have thawed it safely in the fridge. If your turkey was cold water thawed or has already been at room temperature, you're better off to cook the turkey and just have extra otherwise, you will need to throw your turkey out as it is no longer safe to consume.