Hey everyone, I'm Matt, co-owner of The Grilling Dad! I'm a father of 4 and love all things grilling and BBQ. My journey into the world of grilling is grounded in memories of my grilling dad lighting up a classic black Weber charcoal grill, infusing the air with the unmistakable scent of charcoal smoke, and serving up his favorite—BBQ chicken drummies.
I've been perfecting my own grilling masterpieces for the last 15 years and readily admit I have a lot left to learn! But much to my wife's chagrin, anything I make on the grill or smoker turns into the kids' favorite meal (and she's a REALLY good cook). Coming from those critics??? I must be doing something right!
I believe in always using a meat thermometer, well-placed dad jokes (I've got plenty) are wit of the gods, and brats are an automatic dinner-winner… but only if you pre-boil them.
With The Grilling Dad, my goal is to help make outdoor cooking accessible to families. This site should be a resource "by dads, for dads," offering a wealth of knowledge, from the fundamentals to advanced BBQ techniques. Come for the info, stay for the great food!
Posts By Matt Mulligan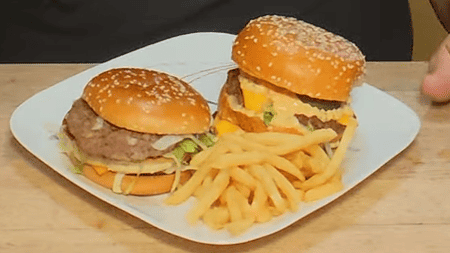 The Big Mac is iconic, and for good reason. It's delicious! However, we believed that …