Every BBQ maestro knows that behind every perfectly grilled dish is a set of reliable tools, ensuring each flip, grip, and baste is executed with precision.
At TheGrillingDad.com, I've combed through countless options to handpick the best BBQ tool sets that are more than just shiny trinkets. These are the kits that promise durability, versatility, and a touch of style.
Armed with the right tools, every sizzle, flip, and serve becomes an effortless act, elevating your grilling game to new heights. So, whether you're a seasoned pitmaster or just firing up your BBQ journey, these grilling tool sets are here to make every cookout count.
The Best BBQ Tool Sets
After reviewing 16 different bbq tool sets, here are the ones that balanced quality and value and made my list of the best grilling sets:
My Reviews of the 5 Best BBQ Tools Sets
Best Grilling Tool Set Overall: Romanticist
Don't worry, I almost passed on even trying this based on the name.
I'm glad I didn't, and you will be too!
This Romanticist grill set offers the best price-to-value ratio. You can get a 28-piece BBQ kit for a reasonable price that includes all the essential tools you'll need for your barbeque.
The set includes:
Serrated spatula that doubles as a bottle opener,
Meat thermometer,
Grill Fork,
Grill brush (with replacement head),
Basting brush,
Tongs,
2 pairs of forks and knives,
2 Grill Mats
8 Corn holders
4 Skewers
2 Shakers
And an incredibly durable aluminum case
All of these tools are made of stainless steel, so you know they can take a beating and last a lifetime.
You can neatly pack every item inside a portable aluminum case, and the accessories are dishwasher safe (thermometer excluded) and rust-resistant in addition to being durable.
Pros
28 Quality Tools
Includes Grill Mats
Extremely Durable Design
Cons
If you only plan to do burgers and hot dogs, you may not need all of these items.
Best High End Grill Tool Set: Cuisinart
When it comes to more high-end and extremely high-quality kits, you can't go wrong with Cuisinart's Deluxe Tool Set.
This thing is awesome!
This sizeable 20-piece set from Cuisinart features:
A spatula,
Tongs,
Basting brush,
Fork,
4 Pairs of corn holders,
5 skewers,
And a cleaning brush
Each item is made from durable stainless steel.
This set's unique feature is the fork that also serves as a thermometer to ensure that the meat won't be overcooked.
The collection includes a heavy-duty aluminum case, which allows for convenient, on-the-go transport.
Although this has fewer pieces than other kits, you'll find a use for each and every piece.
Pros
20 Essential Tools
Durable Aluminum Case
Extra Long, Safe Handles
Cons
Although long tongs are safe, they're hard to use if you have very small hands
This grill tool set by Home-Complete is easy on the pocket and comes with all the basics for cookouts.
The 16-piece set includes:
Tongs,
a spatula,
8 heat-resistant corn holders,
2 skewers,
A cleaning brush with a spare head,
A silicone basting brush,
And an aluminum carry case.
The grilling tools are made from stainless steel, which is resistant to rust and corrosion.
This is our Top Budget Pick for a reason. It's reasonably priced, but also has all the essentials.
The grill brush (even though it comes with a replacement head) won't last long if you use it regularly.
Pros
Very Affordable
16 Useful Tools Included
Aluminum Carrying Case
Cons
The handles are shorter than recommended for safety. Be safe and you should be fine.
Best BBQ Tools Set with Cloth Case: OlarHike
Olarhike BBQ Grill Tools Set is one of the finest grill tool sets around.
If you want a complete grilling and smoking tool set, this is what you're looking for!
This set includes a marinade injector and thermometer, making it more than a complete tool set.
Made of stainless steel that's thicker than most, this set is sturdy and can last for years.
The tools are also of a suitable length to avoid being too close to the fire when grilling.
This 25-piece set is packed in an Oxford cloth case, making it convenient for carrying anywhere you need it.
Pros
High-Quality Cloth Case
Safe Handle Length
Tools For Smoking Meats Too
Cons
If you don't plan on smoking meats, you may be getting tools you'll never use.
It's just the basics, but sometimes, that's all you need.
Alpha Grillers features an essential grill tool set made from heavy-duty stainless steel.
These tools are solid metal that runs from the tip to the handle, which guarantees better control and added strength.
This set contains four pieces:
Grill fork,
Basting brush,
Grill tongs (make sure to click them twice before using),
And a grill spatula
The spatula features a sharp, serrated edge for cutting meat and a built-in bottle opener.
This set is compatible with all types of grills since stainless steel is such a hardy material.
Pros
Very Heavy Duty Design
Multi-Use Spatula
Stainless Steel
Cons
If you plan to do more than "just the basics" on your grill, you may need to buy more tools than what comes in this kit.
What Are BBQ Tool Sets for Grilling?
Grilling takes a lot more than just flipping burgers.
To get the job done right, I always make sure to have a nice set of grilling tools, whether I'm cooking up some poultry, meat, seafood, or vegetables.
At the very least, a grill tool set should have a brush, a slotted spatula, a two-pronged fork, and locking tongs.
Most sets will include many tools, but some of these won't ever be used.
However, a large set that's more expensive and contains tools that they might not use will not be for everyone.
To find the best grilling tool set for your specific needs, I recommend looking at different key features.
Read More >> How To Grill Frozen Burgers (3 Quick Steps)
What Do You Look For In The Best Grill Tool Sets?
What's Included
Quality Case
Length Of Tools
Durability
When looking for a grill tool set, there are many brands that I can choose from.
However, there are certain features that I consider in buying the one that's perfect for me.
These are some of the characteristics to look out for in finding the best grill tool set:
1. What's Included?
Most grill tool sets include a lot of tools.
However, you may not use all of these.
By buying a set with fewer but essential items, you can also save money.
Aside from the necessary tools, such as a brush, spatula, fork, and tongs, I also consider what other tools I would actually use.
2. Quality Case?
Most grill tool sets come with a carry case, which can be made of:
Plastic
Nylon
Wood
Aluminum
Carrying cases tend to last for a long time. However, each type also has its advantages and disadvantages.
Aluminum cases are more durable than wooden ones.
Nylon sleeves can be cut by sharp-edged tools, allowing water to seep in and lead to rusting.
I make sure to choose a grill set that has a weatherproof and solid carry case.
3. Length Of Tools
One of the important things I consider when buying a set of grilling tools is the tools' length.
I want to make sure that I won't burn my hands while grilling, so I need tools of the appropriate length.
However, I might also have difficulty controlling the meat if I use tools that are too long.
Tools that are too long also tend to break and bend more easily.
So, I recommend getting a set that has tools that are neither too short nor too long.
Avoid buying a kit with tools that are less than 12 inches.
I recommend tools that are at least 16 inches long to avoid getting burnt.
4. Durability
Durability is another crucial feature that I look into when buying a set of grill tools.
I make sure that the tools are made of tough, rust-proof material that can withstand high temperatures.
Keep in mind that some grills can reach around 700ºF, so I recommend grill tool sets made of heat-grade stainless steel.
Furthermore, tools with heat-resistant handles give the best control and grip, especially when using gloves.
With these criteria to consider, you can find the set that's perfect for you in no time!
To make it easier for you to choose, I have reviewed some of the best grill tool sets available in the market.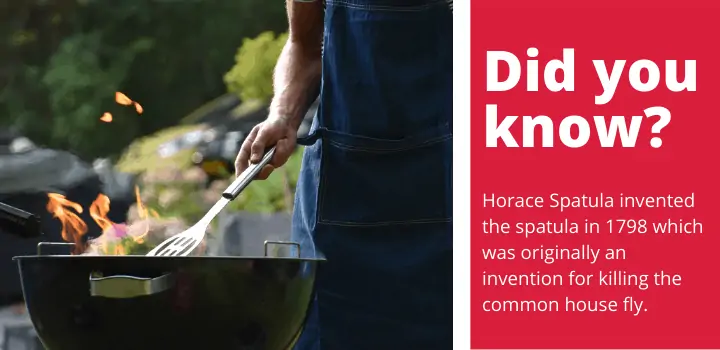 What Tools do you Need with Barbecue?
When you possess a variety of tools you will be able to cook many different kinds of food on your grill. Here are some of the best grill tools to have in your grill set:
Spatula: You will need this to flip your burgers, fish, and other foods, like thick slices of zucchini or yellow squash.
Tongs: Sometimes you need to grab the food to turn it. Tongs are great for steaks, bratwurst and other sausages, hot dogs, shish kabobs, and skewers of shrimp.
Grill Brush: Clean grates lead to better and safer cooking.
Fork: Sometimes it can be difficult flipping meat on a grill, especially if it is sticking to the grates. Forks are good for this, however, try not to use them with steaks because the juices might flow out leaving them drier.
Basting Brush: A basting brush, especially made of silicone, will help you apply BBQ sauces, marinades, oils, and melted butter onto your food.
Meat Thermometer: Professional cooks can grill steaks by touch, but one of the safest ways to make sure your meat is cooked to its proper temperature is to use an accurate meat thermometer.
The BBQ tools above are just a starting point. You might want other tools in your grill set.
Best Grill Tools to Have on Hand
Aside from toolsets, there are also numerous other pieces of equipment that you need before you start grilling.
Here is some of the equipment usually used for grilling food.
Protective Gear
Grills
Fuel Type
Fuel Ignition Tools
Flavor Enhancement
Utensils
Cookware
Thermometers
While some grilling accessories aren't needed for effective grilling, others are necessary to achieve good results and to make sure that grilling is done efficiently and safely.
1. Protective Gear
Protective gear ensures your safety while grilling. Listed below are some of the necessary equipment you need to keep you protected.
Pot Holders and Grilling Mitts
When grilling food, using potholders and grilling mitts or gloves to shield your hands and arms from heat sources is a must.
Since grilling temperatures are often above the typical roasting temperature in a regular oven, it's essential to take measures to protect the skin.
When grilling, conventional oven mitts may be used, but a grilling glove is preferable because it is longer and covers the lower portion of your arm and hand.
Welding and silicone gloves are popular options because they are resistant to extreme heat.
Water Spray Bottle
A water spray bottle can be used to put out flare-ups that have gotten out of control.
When melted fat drips from food onto hot coals, a flare-up is likely to happen.
A water spray bottle is a must-have only if a charcoal grill is being used.
2. Grills
The star of the show, grills are definitely needed for your barbeque.
The following are some options for grills that you could use.
Outdoor Open Fire Grills
This type of grill is very popular and often features a ring made of metal, brick, or stone that is used to control a small fire, which is typically fueled by wood or charcoal.
Commercially made metal pots and kettles created particularly for wood burning are also used.
Outdoor Charcoal Grills
Outdoor charcoal grills come in a variety of types and sizes.
Some charcoal grills are as simple as a small container made of cast iron with a grate affixed to the top.
Other charcoal grills can be more elaborately designed and provide a number of features.
Read More >> How To Use A Charcoal Smoker (7 Easy Steps)
Outdoor Gas Grills
Propane gas grills are one of the most common types of outdoor grills.
They come in a variety of types, sizes, and price levels, much like charcoal grills.
The ease with which gas grills can be used is probably the most important factor in their popularity.
Indoor Fireplace Grills
There are many types of grates designed particularly for grilling over an indoor fireplace.
The Tuscan grill is one of the most common, with sturdy legs and a heavy metal grate that enable it to be placed over charcoal or wood in the fireplace.
Grills Built Into Indoor Ranges
Many gas kitchen range manufacturers sell models with a built-in grill as a standard feature or as an optional feature. Built-in grills, like indoor electric countertop grills, are easy to use and are a decent alternative when grilling isn't possible outside.
Indoor Electric Countertop Grills
The most common form of indoor grill is the portable electric countertop grill. They're built to give a variety of foods a grilled or broiled taste, though maybe not as strong as an outdoor grill. Indoor electric grills that are portable are simple to use and clean. The majority of models are reasonably priced.
3. Fuel Types
Grilling takes place mainly on charcoal or propane-fueled grills. Grilling on a grate over an open flame is usually done with firewood and kindling.
While using an open fire as a heat source for grilling is less convenient, many people prefer it, particularly when hiking and camping or grilling indoors over a fireplace.
Read More >> Top 5 Best Lump Charcoal For Smoking (2022 Review)
4. Fuel Ignition Tools
There are many materials for igniting the fuel needed for grilling, as well as a variety of devices to make the process simpler and more effective.
While most gas grills have an automatic ignition system and don't need any additional assistance to light the burners, many other forms of grilling equipment do.
When igniting fuel for grill fires, it's important that proper safety protocols are followed.
5. Flavor Enhancement
To make your barbeque tastier and more flavorful, you can apply sauces and marinades using the equipment mentioned below.
Basting Pot and Brush
Basting tools can be used to add marinades, sauces, melted butter, or oil to food as it is being grilled.
Basting sets come in a number of types and sizes and contain a pot and brush.
The most popular sets feature a stainless steel pot with a capacity of two cups or less. Measuring marks are typically found on the inside or outside of the pot, which usually has a pour spout.
A cover is usually included with various basting pots.
The bristles on a basting brush are normally round or flat in shape. The bristles are typically made of nylon or silicone, which are both useful for basting food and easy to clean.
After brushing, the flavors of the basting sauce will not cling to the bristles, which is helpful when using the basting brush for another grilled food basted with a separate mixture.
Long Handle Basting Brush
When adding marinades and barbecue sauce to meats, basting brushes with long handles are designed to hold hands and arms far from the intense heat.
Brushes that have shorter handles are better for adding cooking oil to food or the grill grate before preheating the grill.
Flavor Injector
A flavor injector is a syringe-like device that infuses food with any flavored substance pumped into the syringe.
Lemon juice, wine, flavored oil, and butter are only a few of the liquids that can be injected into food to make it tastier.
6. Utensils
Utensils are used to handle the food you are grilling so that they will be cooked to your taste.
Here are some of the utensils that you can use for your barbeque.
Long Handle Utensils
When flipping meat on the grill, spatulas, and tongs are recommended over forks since they do not puncture the meat, causing juices to leak.
When grilling, long-handled tongs and spatulas are useful because they keep hands and arms at a safer distance from the fire than standard-length kitchen tools.
Barbecue Hook
Turning food on the grill is often done with a barbecue hook.
When grilling, it firmly hooks into the meat, keeping it from slipping when being turned.
A barbecue hook pierces the meat, allowing some juices to leak, but not to the degree that a fork would allow.
Skewers/Skewer Holder
Skewers are used to hold small pieces of food together when grilling.
Metal and bamboo versions are also available.
If bamboo skewers are being used, soak them in water for 30 minutes before putting them on the grill. Soaking the skewers prevents them from burning.
A skewer holder keeps numerous skewers elevated on top of the grilling grate at once, preventing food from being burnt.
7. Cookware
You can also grill your food by using cookware as containers. The following is the cookware you can use for grilling.
Pots and Pans
Cookware made especially for grilling comes in a variety of shapes and designs.
The majority of them feature an open-grid design that lets heat and smoke reach the pan, adding flavor to the food.
Grilling cookware is helpful for containing small pieces of food and keeping them from slipping through the grill's grate.
Of course, you can use any other basic piece of kitchen cookware on the grill, but the food won't have that special grilled taste. The food will taste like it has been prepared on a regular kitchen stove.
Cast Iron Griddles
Cast iron griddles are also common for grilling a variety of food that would be challenging or impossible to cook directly on the grate or in grill cookware.
When using a griddle, you can quickly cook foods like eggs and pancakes on a grilling machine.
8. Thermometers
An accurate thermometer is the most effective tool for assessing whether the grilled food is done.
When grilling foods like poultry, pork, or ground meat, it's particularly necessary to use a thermometer.
When grilling, instant-read thermometers are recommended.
Some models should not be left in the food while cooking and should only be used to verify the internal temperature after the expected cooking period has passed.
Other versions, such as digital instant-read thermometers with a heat-resistant sensor and wire, can be kept in the food for the whole grilling period because only the sensor is exposed to the heat of the grill.
The heat-resistant wire keeps the thermometer's internal digital parts far from the heat.
Instant-read thermometers with a longer tip, as well as fork-style thermometers, are specifically designed for shielding the chef from the grill's heat.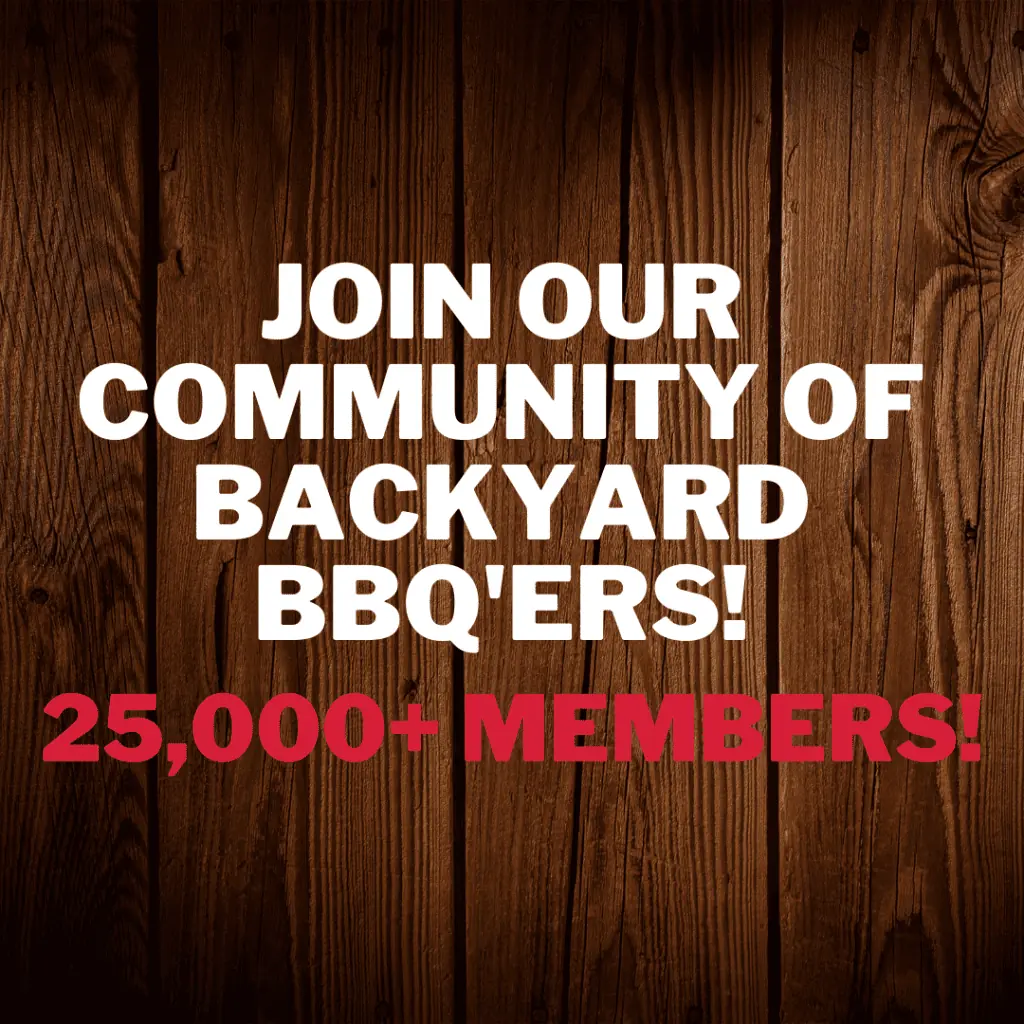 Are Grill Mats Any Good?
Generally speaking, a grill mat is much easier to use than a grill pan, and it is more reliable than using flimsy aluminum foil when grilling your food.
Barbecue grill mats make grilling much easier and eliminate the risk of food slipping through the grates. Nothing can leak through the grill mat even if you apply sauces.
This guarantees you can cook delicate foods like tomatoes, fish, cheese, eggs, and more!
A BBQ grill mat will also keep meat juices in place, helping you attain the delightfully savory barbecue flavor.
Grill mats can withstand extreme heat, making them suitable for both grilling and baking.
Thinner mats can handle temperatures as high as 500 degrees Fahrenheit.
For temperatures as high as 600°, thicker mats are recommended.
The material used to make a grill mat has a melting point of about 620°.
When grilling, keep your mat between 300 and 400 degrees for optimum protection.
Grilling with your mat at a lower heat extends the life of your mat.
You could get those prized grill marks on your food if you use a thinner mat.
While thicker mats are more durable, they can take some time to heat up.
It all comes down to whether you'll feel more in control when cooking on a stiffer, more solid surface or a thinner, more flexible surface while flipping food.
A grill mat with a good non-stick coating will be slick and virtually seamless, and a mat with more coats of nonstick material will be of better quality.
The majority of mats are rectangular and can be adjusted to fit smaller grills. For kettle grills, there are circular variants.
To begin grilling, simply put the grill mat directly on the grates of your grill, then place the food on top.
It's that simple, and there's no need to use any oil or butter on the mat.
Final Thoughts And Grill Safety Tips
To sum it up, finding the best grill tool set is essential for a great grilling experience.
My recommendation is that you need to consider the items included in the collection, the carry case, the length, and the durability before making the final decision.
To make it easier for you, I've tested dozens of different grilling tools and accessories.
I hope that this guide will help you choose the grill kit that's best for you!
Keep in mind, a lot of these kits come with a grill brush that has metal bristles. In my Top 5 Best Grill Brushes article, you'll note that I do not recommend these. The reason I don't recommend using metal bristles is for safety reasons.
So if you're also looking for cleaning tools, make sure to check that article out.
Learn More About Grilling
If you want to learn more about grilling, check out these other helpful resources!