Are you looking to do the 3 2 1 method for fall off the bone ribs? 
Then you're definitely in the right place!
In this guide, you'll learn:
What is this method about?
How to smoke the ribs using the 321 method
 And much more!
Do you want to master juicy, tender, fall-off-the-bone smoked ribs?
The 321 method of smoking the ribs is the best way to get fall off the bone, tender ribs.
You don't have to be a master chef to pull off this technique, but following the instructions below is a surefire way to get the job done right.
What Is The 321 Method for Smoking Ribs?
If you're into BBQ, there's no denying that you're into ribs. Doing them right is essential.
That's why learning how to smoke your ribs using the 3 2 1 method is a great skill to have.
As a result, we end up with the best ribs that melt in our mouths, making it the perfect starter ribs recipe and one that the family is sure to rave about!
What does 321 mean when smoking ribs?
The "3" relates to smoking the ribs for three hours directly on the grill or smoker.
The "2" stands for the two hours we put the ribs back on the grill with them wrapped in foil with liquid.
The "1" is the final hour spent slathering the ribs in BBQ sauce after unwrapping them.
Is 321 good for ribs?
Smoking ribs with the 3 2 1 method, you'll experience good, fall-off-the-bone ribs. If you prefer your smoked pork ribs less tender, use another way of cooking them.
With this ribs recipe, you can use spare ribs or baby back, so it's a great choice.
What is the best temp to smoke baby back ribs?
When using the 3 2 1 method for baby back ribs, you'll smoke them at 225ºF. That's a total cook time of 6 hours at 225ºF. 
Read More >> Baby Back Ribs Vs Spare Ribs – What's The Difference?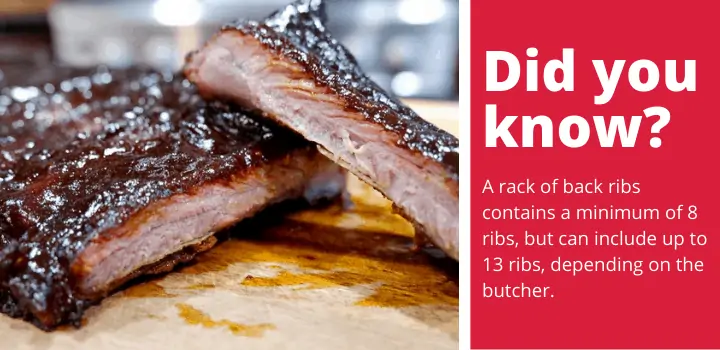 What You Need To Know About Smoking Ribs?
The thing about the 3 2 1 method that's so great is that it's a foolproof way to make sure that the tender meat falls off the bone.
Every. Single. Time.
3 2 1 ribs don't burn or overcook, so we've got very little to worry about.
When using this method, all we need are the following for this ribs recipe:
A spray bottle
A sauce brush
Heavy duty aluminum foil
A grill or smoker
Pork ribs – spare ribs or baby back
Dry rub (optional)
Brown sugar
Apple juice or apple cider vinegar
Butter
Read More >> Top 5 Best Smokers For Beginners (2022)
How To Smoke Ribs Using the 321 Method?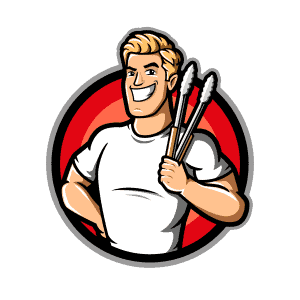 Prepare the ribs
3 Hours of Smoking Unwrapped
2 Hours of Smoking Wrapped
1 Hour of Smoking Sauced Up
Step 1: Preparing The Ribs
For this first step, we'll need to peel off the underside (or bone side) of the rack of ribs' membrane.
Then, we use rib rub or BBQ sauce on our baby back ribs or spare ribs.
For this ribs recipe, I highly recommend only using a rib rub during the first step. Apply the rub and let it sit at room temp.
We should wait for at least an hour so that the flavor has time to penetrate into the meat before smoking.
Read More >> Top 5 Best Dry Rub For Ribs (2022 Review)

Step 2: 3 Hours of Smoking Unwrapped
Next, set the temp to 225°F and smoke for three hours directly on the rack bone side down. 
We can also put ribs on the grill and add smoke to simulate a smoker if that's more convenient.
During this 3 hour smoke, don't mess with them. Remember the saying, "If you're lookin', you ain't cookin'."
Remember to add in your wood chips in this step to get that wood flavor!
Read More >> Top 3 Best Woods Chips For Smoking Ribs (2022)
Step 3: 2 Hours of Smoking Wrapped
The next two hours are spent tenderizing the meat.
First, we wrap the ribs in aluminum foil to allow the meat to steam while being cooked.
This steam will break down the connective tissues, making the meat tender.
We should also pour about ⅓ cup of apple juice or apple cider vinegar, 1/4 cup brown sugar, and a few tablespoons of butter.
These liquids work great for that tender result you're looking for (and they'll taste great).
The brown sugar will add that nice caramelized color and add a touch of sweetness.
Similar to the three hours of smoking, we should keep the temperature at 225°F when cooking for two hours. 
Here, you'll still place these bone side down.
Pro Tip >> If your ribs are cooking in the foil for more than 2 hours, they will become mushy. Make sure to set a timer.
Step 4: 1 Final Hour of Smoking Sauced Up
It's time to sauce and smoke one final time!
For the last hour of smoking our ribs, we need to continue to cook them at 225°F after brushing on our preferred BBQ sauce.
Let the steam escape by removing the foil. Now, we'll be able to see that the meat is beginning to fall off the bone ribs as they become more tender.
This is why we need to be careful when we're lifting the smoked pork ribs from the foil.
They're so tender that they may fall apart.
Use a sauce brush to apply the BBQ sauce after placing the pork ribs on the smoker rack. Apply a generous amount of sauce to make it tastier.
Now, we wait for the final hour by the smoker or grill. Get your sides ready because it's almost chow time! Your smoked ribs are almost ready.
Read More >> How To Reheat Ribs Without Drying Them Out (5 Easy Steps)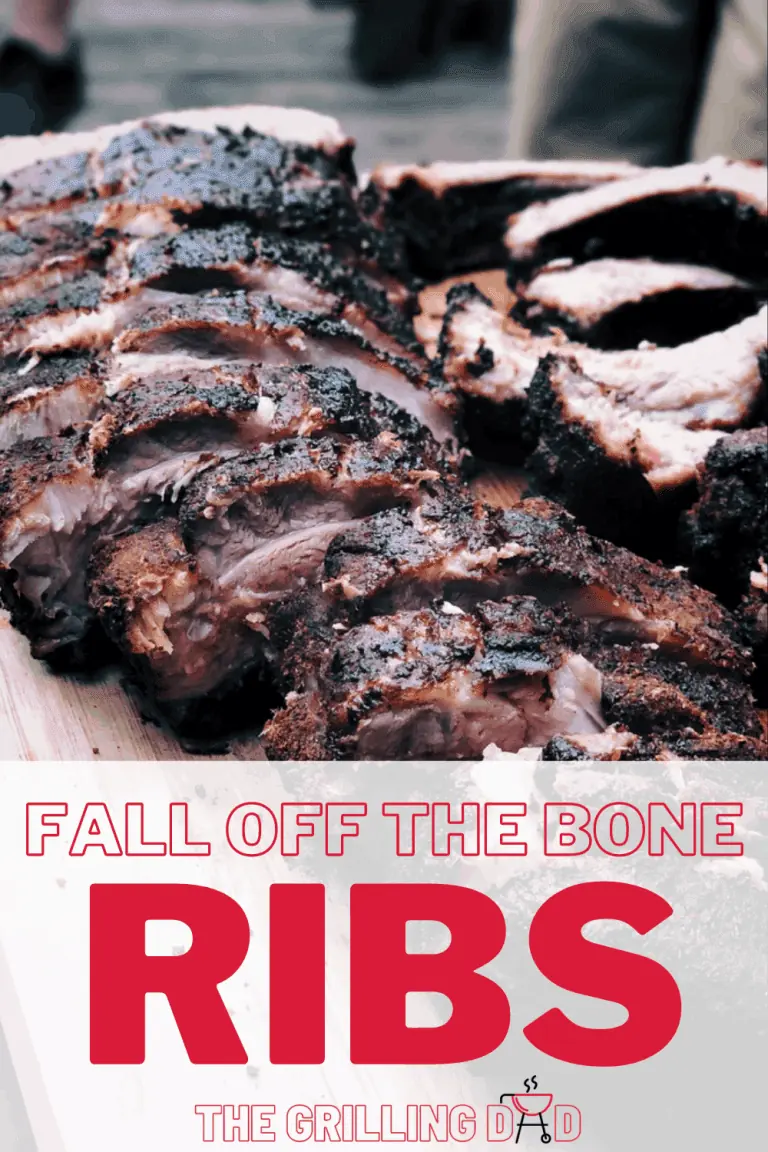 Can You Smoke Ribs Too Long?
You can smoke your ribs too long and they'll become either mushy or burnt.
If your ribs are left wrapped in foil too long, they'll become mushy which is not what you want. 
Also, if you have the ribs exposed to direct heat for too long, you'll get dried-out smoked ribs. 
Read More >> Ribs on the Grill (5 Easy Steps)
What is bone side down on ribs?
We've mentioned "bone side" a few times in this guide. Let's clarify.
You'll notice a meaty side and a bone side on your rack of ribs. Putting the ribs bone side down towards the grill grates is what you want to do.
Final Thoughts On Smoked Ribs
If you want to try your own smoked ribs, then the 3 2 1 method is perfect.
It's not only easy but has tasty end results every time.
Additionally, while grilling or smoking a rack of ribs, always keep safety top of mind. Your pork ribs should be cooked to an internal temperature of 145ºF. 
And if you want to make your 3 2 1 ribs even easier, try them on a new pellet grill.